Actually, for me, it was like a dozen guns...handcuffed at least 3 times, one time with the officers knee on my spine, but who's counting...this has got to stop...I could HAVE easily been another George Floyd during one of these past altercations...so I get it...I get the anger that so many of us feel but how does proving the worst things racist and bigots say about us, TRULY help? We want justice, so we decide to be unjust to those that are just trying to provide for their families and survive this difficult time in our human history. Is that...
---
I can't quit. I'm a big brother, My siblings are watching me. They've seen me at my highs and my lows. I want them to know that how you handle both are important - it shows your true character. The low is where you get to build your foundation, your work ethic, your perseverance, trust in yourself and determination. The highs show you what you're capable of (your true potential), gives confidence because of what you persevere through and tests your empathy towards others because others are going to look to you for help. Either way you're learning leadership. While I'm...
---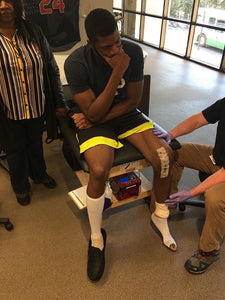 It takes Courage to start all over again. "3 year recovery??? My God! How am I going to do this? I lost so much muscle, I don't even recognize my own leg! Will I be able to get that back to play again? Wait 6 months on crutches? Will I be able to walk again??? I already lost so much muscle and it's only been a month... what the hell is my leg going to look like after 6?? This hurts, I can't bend my leg, how long is going to take for the swelling to go down? God this is...
---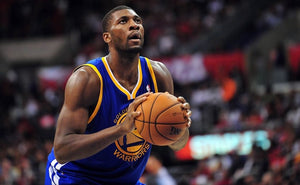 Im in Awe of God. Who else could've written a story like this??   I was cut from my high school team at 16. Imagine coming to America at 14 with all the ambition and  aspirations of a naive optimist - the hope of living the American dream. Now imagine being told at 16 that your dreams were too big and that you didn't deserve them. They told me it was too late. That I wasn't good enough to play. That there was no hope for me to catch up to kids my age who'd been playing since they...